04

ene, 2019
Jamotec ham holders, the best ones in the world
Jamotec is a company from Villavente (León) specialized in the manufacture of ham holders since 1994. Its fame worldwide has been encouraged by the implementation of the revolutionary system of rotating grips.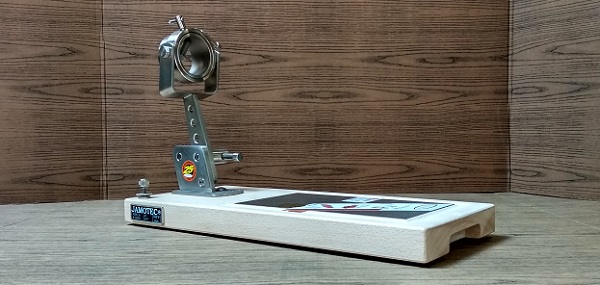 Which are its main characteristics?
Rotating grips system: This system allows turning the piece more easily in the ham holder, so reaching all parts of the ham without problems will be easier.
Materials used: These ham holders are made of stainless steel, avoiding wear. The use of this material also facilitates cleaning it, making them of the highest quality. In addition, it also has wood elements.
Great stability: Jamotec ham holders are very stable thanks to the weight of the base. In addition, it has anti-slip cues in order to prevent ham holder from slipping.
Warranty: The warranty of all Jamotec ham holders is 25 years. Each ham holder has its own guarantee certificate.

What kind of ham holders can we find?
Folding / non-folding ham holders: We can find folding and non-folding ham holders. Folding ham holders are easy and safe to transport, as they can be stored anywhere in case of lack of space.
Overtable / wall ham holder: Overtable ham holders are more comfortable for slicing, but it needs more space to cut the ham in comparison to wall ham holders.
Wood base / fiber base: The ham holders of a fiber base are easier to clean than those that are made of wood. However, those made of wood are more stable, so the cut will be safer.
Stainless steel ham holders: Some ham holders are made of stainless steel, which lengthens its useful life. In addition, they are foldable and multiposition, so they allow to make a traditional or a transversal ham cut.